File transfer doesn't have to be a pain, says Colin Rowntree
Advances in video technology have made for movies more vivid and crisp than ever before, but they've also come at a cost. Higher resolution means bigger files — just one minute of 4K ultra high definition can be upwards of 5.3GB. This puts an enormous burden on the post-production process, especially when hours and hours (if not days) of raw footage need to get to an editor in LA. And then a 1080p version needs to get to a film festival in Europe. And then web-ready deliveries need to get uploaded to Vimeo.
"You spend half your life chasing down people," says Colin Rowntree, CEO of Wasteland.com.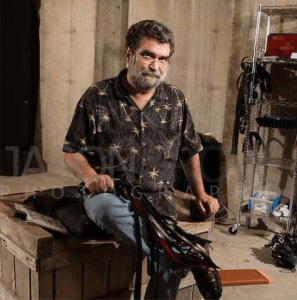 An adult entertainment pioneer, Rowntree is no stranger to the frustrations of file transfer. "You're saying, 'Okay, you have a Dropbox set up here, please get it,' or you're sending a WeTransfer that they think is spam and never check it — or, even worse, you're shipping drives. If I were to get all the drives back that I've floated out over the last ten years, I'd probably be able to buy a car."
FTP transfer services are built on old technology and sometimes require babysitting. The bigger the transfer, the higher the chance of failure — especially with a finicky connection. "You'll have 16 titles to upload, hit the send button at the end of the day, and you wake up in the morning to find only four of them went through and the fifth one stalled out at 25%. So then you need to go back and figure out, 'okay, which ones did they actually get, where do I start over?'"
Cloud storage and online transfer services like Dropbox and WeTransfer aren't meant to deal with the logistics of the film industries either, but they've unfortunately become the de facto standard. Costly premium accounts still have their limitations: both WeTransfer Plus and Dropbox Plus can't deal with files bigger than 20GB.
Shipping drives is no better. At upwards of $150 a pop plus shipping and insurance, coupled with potential damage in transit and the chance they might never come back, it doesn't make for an appealing alternative.
SaviTransfer offers Rowntree a better choice: a service dedicated to securely and reliably transferring huge files — all the while making it easy and transparent for both senders and receivers. With an auto-resume feature and automated notifications on both ends, there's no longer any need to babysit uploads or contact recipients to figure out if transfers went through.
Every industry is different. Instead of the one-size-fits-all premium accounts offered by competitors, SaviTransfer works with clients to determine the services that best fit their particular workflows. No needless features, no subscription plans. Pay for the transfers you need when you need them.
Rowntree says he wishes this were the way it had been all along.
"I think this will become the new standard. It's fast. It's stable. It's reliable. My experience was seamless. I thought, 'Okay, that was the easiest thing I have ever done.' "