SaviTransfer adapts to Adam & Eve Pictures' needs
For more than 2 years, Adam & Eve Pictures, a division of PHE, Inc. had been searching for a file transfer solution that would meet their needs. Not satisfied with other file transfer services, they were blown away by the dedication and responsiveness that SaviTransfer adhered to. From lightning fast transfer speeds to adopting a non-traditional pricing model of pay-as-you-go to developing a method to transfer files without requiring IT to open up new ports and more, Savi promised and delivered.
Adam & Eve Pictures works with both scheduled and popup projects based on the contracts that representatives negotiate with vendors around the world. Before Savi, they would send and receive hard drives resulting in high shipping costs, man hours and slow turnaround for meeting clients' requests. If they were going to replace the $200 it takes to ship a single hard drive internationally, the file transfer solution must: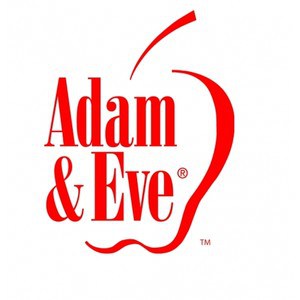 be easy for clients to use
beat the pricing for buying and shipping the hard drives
transfer 100GB+ files quickly and reliably
Rachel Vigneaux, Production Manager at PHE, Inc. said, "We had been looking into ways we could send large files to our clients all over the world and had talked to a few other companies that offered such services. We found SaviTransfer and really liked how they took the time to understand what our exact needs were and not just tried to sell us a one size fits all package."
One Size Does Not Fit All
SaaS companies that provide file transfer services often charge a monthly flat-fee and bind companies to year-long contracts. SaviTransfer touts that they want you to use their product only if you are happy with their service, meaning no long-term contracts and paying only for the number of gigabytes being delivered.
After connecting with a few different VoD and production houses, CoFounder and CEO of SaviTransfer, Jami Choudhury said, "File transfers aren't the same for everyone. Some people are dealing with very large files only once or twice a month while others are moving terabytes at a time. It doesn't make sense to not accommodate needs based on each company's workflow. So when PHE needed a solution that made sense for them, we listened and we adapted."
More than Software, Building Authentic Service into SaaS
PHE and SaviTransfer have been working together for the better part of 2015. With every file transferred, the team would check in not just with PHE but with their clients that were receiving the files as well. "Their attention to detail and follow through on the service they provide is amazing. That alone makes them stand out," Rachel said.
What SaviTransfer offers is more than just software. "If PHE's clients aren't happy with our file transfer experience, we're not happy. Because that's PHE's name on the line and they can't do their work if their client isn't able to download the file due to a language barrier or slow bandwidth," Jami said. "So we'll do whatever it takes to make sure everyone involved in the file transfer is getting what they need.""
Joe Kinder, movie editor at PHE, Inc. said, "I've been in the tech industry since the 90's. The team at SaviTransfer has outclassed every vendor that I've ever worked with in those 25 years. Whenever we're sending movies to clients in Korea, Hong Kong, Canada or Germany, I don't have to worry. I know that SaviTransfer will be there to help in any way needed because they've been there every time, even at 3AM."
Rising to the Challenges of Large File Transfer
SaviTransfer is looking to partner with businesses searching for a file transfer solution that will meet their needs. Sending large files via FTP and shipping hard drives through the post office are quickly becoming inefficient and costly methods for transporting data.